Have your say: Broad Meadow extension and survey
The Broad Meadow initiative in central Oxford will be extended until 10 October 2021 to host the annual Arts Market. Have you been along to Broad Meadow this summer? Let the City Council know what you think of it!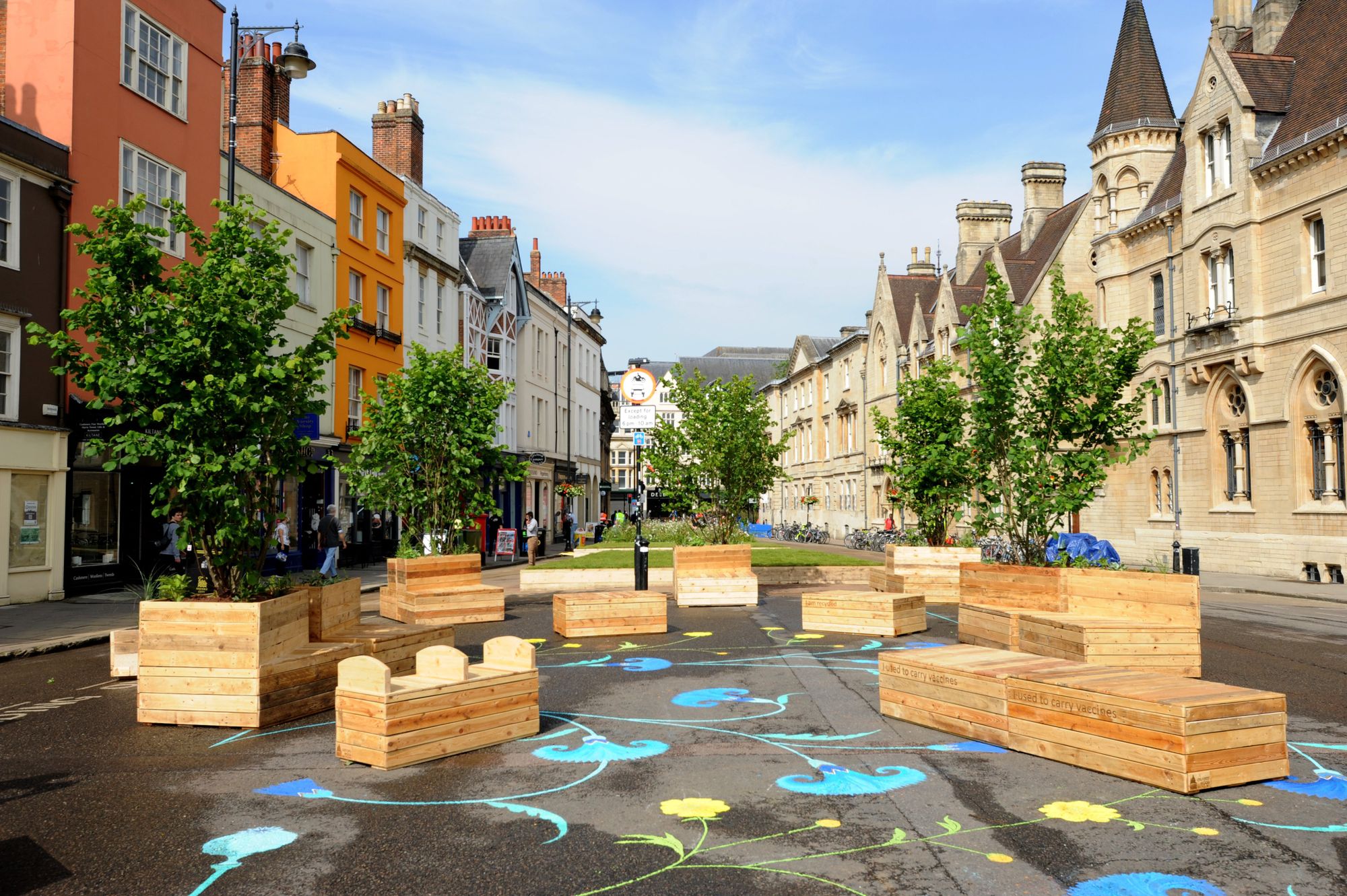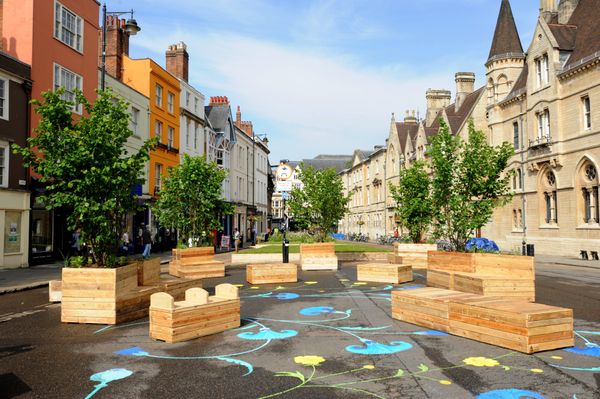 Broad Meadow is a temporary pedestrian-friendly outdoor space containing wildflowers, trees and small lawns, and was officially opened on 1 July 2021 for residents and visitors to meet friends and family throughout the summer.
On World Car Free Day (22 September), Oxford City Council announced the scheme would be extended until 10 October to accommodate the annual Arts Market on the weekend of 2 and 3 October.
The space has hosted an extensive programme of community and arts events throughout the summer. According to the City Council, "The project has created one of Oxford city centre's largest outdoor public spaces and helped promote the safe use of the city centre over the summer and support Oxford's economic recovery."
The Council wants the experience to inform the development of longer-term options for creating better civic spaces on Broad Street and in other parts of the city, including the possibility of a full pedestrianisation of Broad Street on a permanent basis. It's encouraging all Oxford residents, workers, students and visitors to visit Broad Meadow and share their views in a consultation questionnaire (see below).
The Broad Meadow site will be returned to its previous state starting on 11 October.
If you've enjoyed using this public space over the summer and would like it to stay, do be sure to let the City Council know in this short survey!
You can have your say here (survey closes on 29 October):

Further information from Oxford City Council: