Europe's most powerful electric vehicle charging hub heading to Oxford
Oxford City Council has teamed up with a consortium of UK companies to deliver Oxford Superhub, the UK's largest electric vehicle charging hub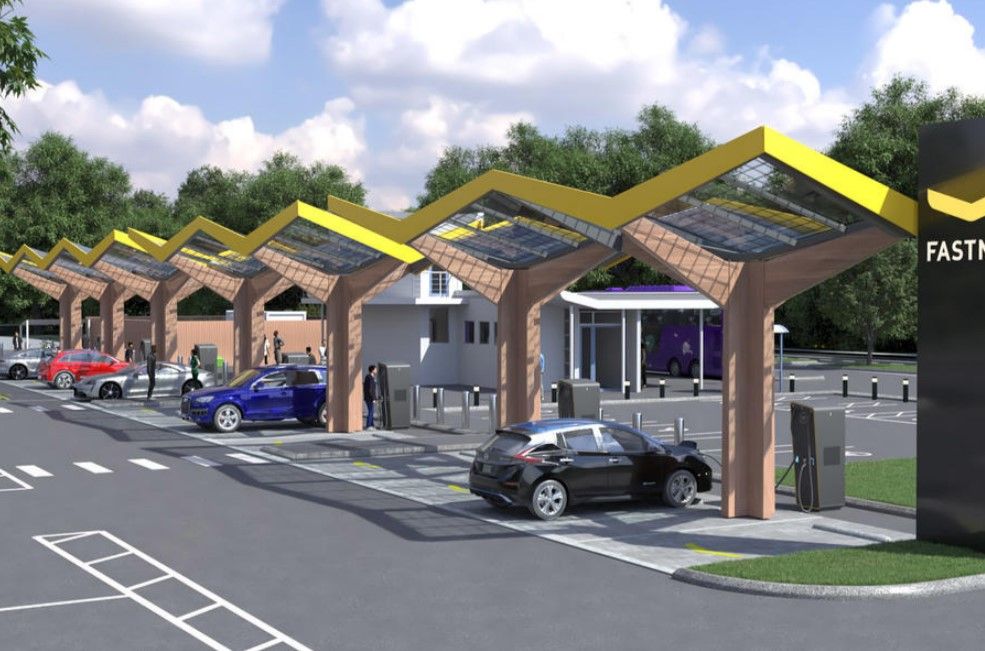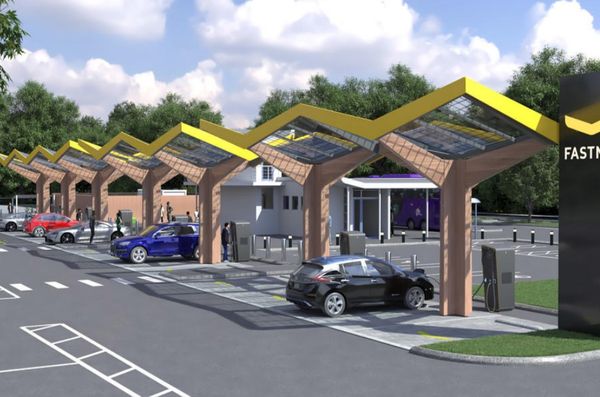 The Oxford Superhub, which is expected to open to the public later in 2021, will be located at Redbridge Park & Ride and be powered by 100% renewable energy.
The world-first project will see the installation of 38 fast and ultra-rapid chargers and will provide up to 10MW of power on site – enough to meet the growing need for EV charging in the area for the next 30 years (further information below).
Oxford's Zero Emission Zone due to start in February 2022
With Oxford set to introduce the UK's first Zero Emission Zone in February 2022, Energy Superhub Oxford (ESO) aligns with the city's aims to reduce toxic air pollution levels, tackle the climate emergency, and improve the health of residents, workers and visitors in Oxford and beyond.
Electric vehicles – no silver bullet
Electric vehicles certainly have a role to play in addressing our future transport needs by reducing the carbon emissions caused by motor vehicles. However, even if it were possible to provide new charging infrastructure on the scale required and meet the increased demand for power with clean energy, a 1:1 switch from fossil fuel-powered to electric vehicles won't tackle the many other issues associated with the ongoing problem of too many vehicles on the roads.
EVs still produce particulate matter in the form of non-tailpipe emissions from the wear of brakes, tyres and road surface, and from the suspension of road-dust particles in the wake of passing vehicles.
They also won't improve road safety, reduce congestion or tackle our inactivity crisis.
Our over-reliance as a society on cars – in particular single-occupancy vehicles – for short journeys is brought about many factors, including a lack of other travel options such as good public transport connections and a safe environment for walking, wheeling and cycling (active travel) as a result of the current design of our streets prioritising the use of motor vehicles.
Furthermore, some fear focusing solely on electric vehicles is slowing down the race to zero emissions. According to researchers at Oxford University, emission targets are unlikely to be met without a significant move away from motorised transport, and shifting to active transport could save as much as a quarter of personal CO2 emissions from transport.
Swapping the car for active mobility if you can – even just one day a week – is one thing to do which would make a real difference...
Find out more about Energy Superhub Oxford:
Title image: autocar.co.uk