Oxford City Council free cycle parking scheme for small businesses and community groups
Cycle parking scheme enables businesses and community organisations to apply for free cycle parking.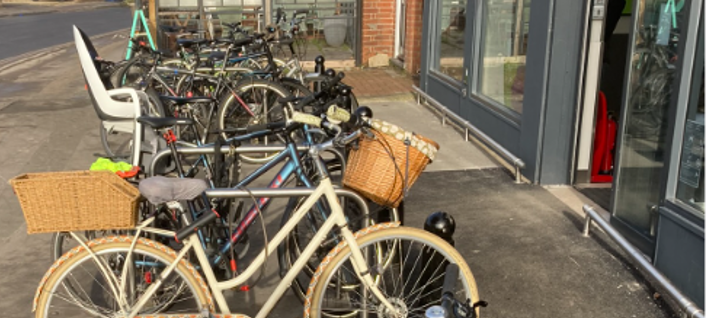 Oxford City Council is currently running a cycle parking scheme enabling businesses and community organisations to apply for free cycle parking to use for visitors and staff.
The scheme has been introduced by Oxford City Council and is being managed by social enterprise company, ParkThatBike.
Headington businesses and community centres may have already received a leaflet and application form about the scheme.
See the City Council's news release and the Park That Bike website for further details about the scheme, the designs of cycle stand available and how to apply .
N.B. the scheme runs only until the end of March 2023.
We would encourage all Headington businesses, community centres and other venues that have space available to install cycle parking on their property to apply for this scheme.
There is a problematic lack of cycle parking in Headington, particularly away from the central Headington area, e.g. in Highfield/New Headington, Old Headington, Headington Quarry and Risinghurst.
The lack of somewhere safe to lock bikes means that many businesses and community venues in Headington are difficult to access by bike.
And this means that businesses may be losing out on revenue from cyclists, as they choose alternative places to shop, eat and drink where they can safely park their bikes and feel welcome.
Cycle parking is good for business: e.g. cycle parking delivers 5x the retail spend per square metre than the same area of car parking and cyclists spend more per month than drivers (see this TFL report on the economic benefits of walking and cycling and the Cycling UK's report on the economic case for cycling for further examples of the benefits of good provision for cyclists).
Good cycle parking also provides an incentive for people to cycle rather than drive, which delivers health benefits to all customers, visitors and local residents by reducing the amount of pollution brought to the local area by customers' and visitors' cars.
For premises that already have car parking provision, repurposing just one car parking space for cycle parking using 4 Sheffield cycle stands would provide parking for around 8 bikes, so this is a great way of increasing the number of customers and visitors who could be catered for, as well as increasing business revenue.
Waitrose recently doubled the amount of cycle parking outside its store on Old High Street and it has immediately been put to good use, showing how much demand there is for cycle parking to visit businesses in Headington: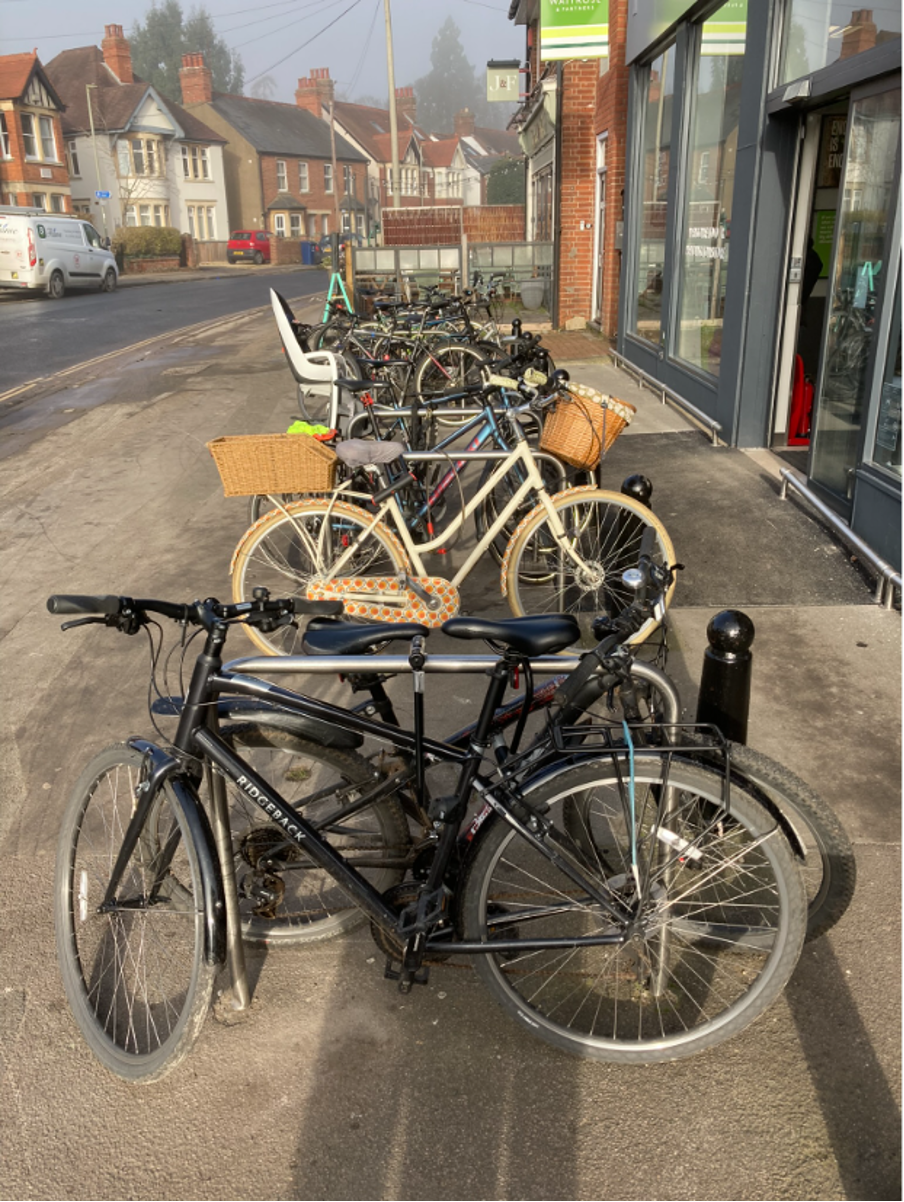 We do hope local businesses and community centres will take up this opportunity to install some free cycle parking whilst the scheme remains open.