Active travel gets last-minute look-in at COP26
Despite the heavy focus on electric vehicles at COP26, active travel advocates were at pains to point out the vital role walking, wheeling, cycling and public transport have to play in our response to the climate emergency.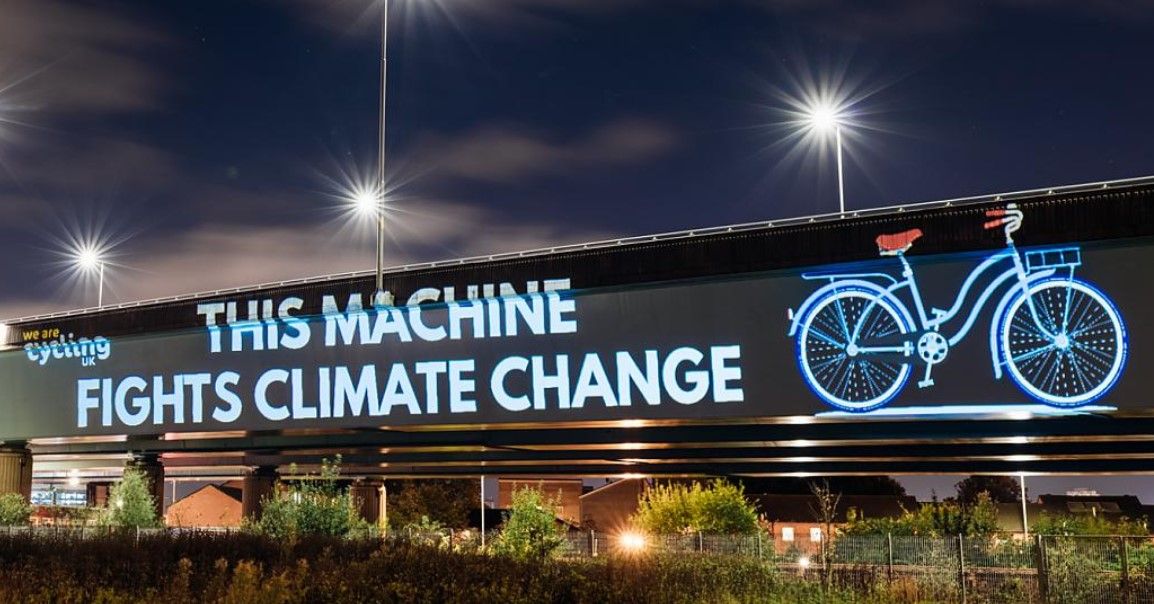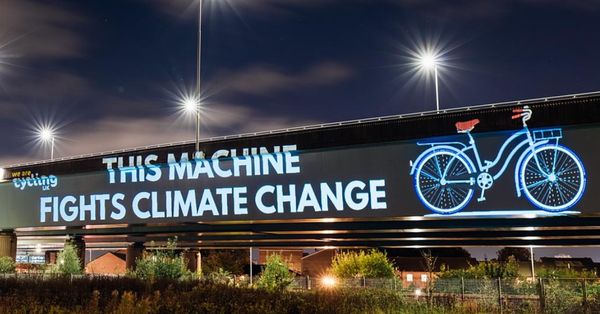 To the frustration of many, COP26 Transport Day focused predominantly on electric vehicles, with cycling, walking, trains and buses all excluded from the high-level discussions.
Although EVs are part of the mix of lower carbon solutions needed, the infrastructure necessary to support them is nowhere near where it needs to be in the short timeframe available and, even if it ever gets there, they're no silver bullet and won't be enough to reduce emissions on their own.
Missing the obvious
Living Streets, Sustrans and Cycling UK were among the UK organisations who attended COP26 to shine a light on the low-cost, low-tech modes we already have at our fingertips and are in danger of overlooking in the quest for shiny high-tech solutions: walking, wheeling, cycling and public transport.
Road transport accounts for 17% of global emissions, and this figure is rising. Transport is the sector with the fastest-growing emissions, accounting for 24% of CO2 emissions in 2020. As most car trips in Europe are less than five kilometres, we can't afford to ignore the importance of active and public transport in reducing carbon emissions and a host of other problems, such as inactivity, congestion and air pollution.
301 organisations, including Oxford's own Cyclox, signed a joint letter initiated by the European Cyclists' Federation calling on government leaders to commit to boosting cycling levels to reduce carbon emissions and reach global climate goals quickly and effectively.
Last-minute addition
At the conference, an eleventh-hour intervention by the EU Coordinator for Road Safety/Sustainable Mobility, Matthew Baldwin, as well as intensive lobbying by active travel organisations from around the world, resulted in the addition of one sentence on active travel to the Glasgow Declaration on Accelerating the Transition to 100% Zero Emission Cars and Vans (read the full story from Forbes, below).
Catch up on COP26 events
On Transport Day, walking charity Living Streets hosted a full day of events, including an enlightening discussion on the key role of active travel featuring, among others, Dame Sarah Storey, Sir Patrick Vallance, Chris Boardman, MBE and Mayor of Utrecht Sharon Dijksma.
The full event is available to view here:
Recordings of Living Streets' other COP26 events can be accessed here:
Read Forbes' article on the last-minute inclusion of active and public transport here:
Other articles on this topic: