National call for use of zebra markings on side roads
Publication of a new report providing evidence that zebra crossings on side roads make walking safer has led to calls for a change in UK legislation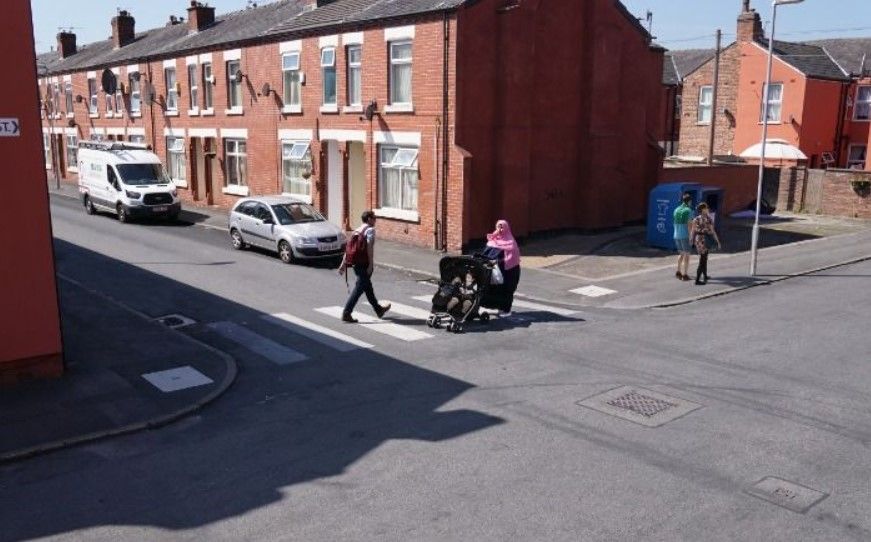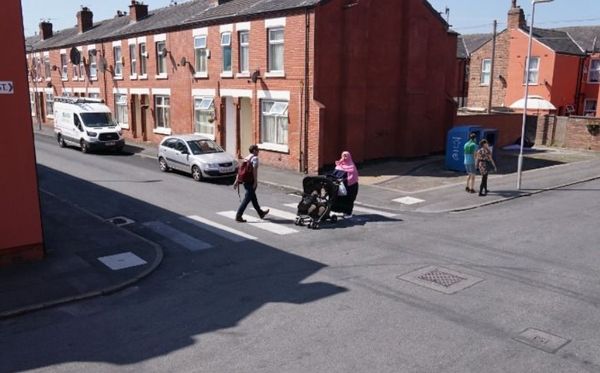 Walking charity Living Streets and motoring body The AA have have issued a joint statement, also signed by British Cycling, Guide Dogs, Campaign for Better Transport, Playing Out, Sustrans and The Ramblers, calling on the government to roll out a large-scale trial of zebras at side roads to make walking safer.
The statement refers to new evidence published by Transport for Greater Manchester showing that zebra markings on side roads lead to drivers giving way 30% more than where there is no marking.
The organisations are asking the UK government to make an amendment to the Traffic Sign Regulations and General Directions to allow zebra markings to be used along pedestrian desire lines at the mouth of side roads, just as they are already allowed across cycle tracks.
Greater Manchester is trialling the first side road zebra crossing in the UK and is seeking permission to roll out a large-scale trial of zebra markings at side roads.
Safer streets for everyday journeys
Chris Boardman, Transport Commissioner for Greater Manchester, has long been a proponent of side road zebras, and here he explains why:
New YouGov polling data published on 8 November and commissioned by Living Streets has found that:
83% of adults would feel more confident crossing the road with zebra markings
29% of adults have been hit or had a near miss at a side road
65% of adults think the UK government should authorise zebra markings on side roads.
Why is a change in legislation needed?
In the UK, a 'prescribed' zebra crossing must have a series of alternate black and white stripes on the carriageway with give way lines on either side, a Belisha beacon at each end of the crossing, a line of studs marking the crossing area and zigzag markings. Although there's no minimum distance that a zebra should be placed from a junction, in practice the need for a minimum of two zigzags limits this to about 4.8m.
A 'non-prescribed' zebra uses the prescribed black and white markings but doesn't have all the other features of the prescribed crossing. Without the zigzag markings, the crossing can be installed on pedestrians' desired walking line, directly across the mouth of the junction.
The simplified design of non-prescribed zebras, in particular not including illuminated beacons, significantly reduces the cost of implementing and maintaining new crossings. At around £1,000 per crossing, they are around 40 times cheaper than a full zebra crossing with a Belisha beacon and can be installed quickly with minimal disruption.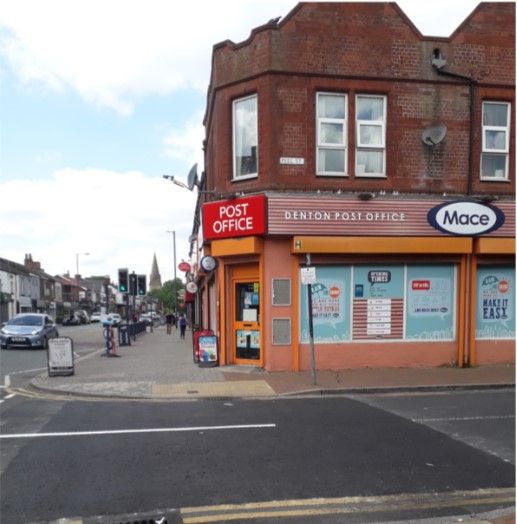 Universally understood crossing
Zebras are a globally recognised sign of an invitation to cross the road – most countries around the world use them at side roads and they are already common in private car parks and supermarkets across the UK.
However, according to Living Streets, "There is no practical crossing under current UK legislation that can be used regularly, and economically, at side roads – and yet 8 in 10 of Brits surveyed by YouGov for Living Streets say that zebra markings would make them feel more confident crossing the road."
To address this, Greater Manchester commissioned the Transport Research Laboratory (TRL) to conduct research into the impact of using zebra markings on side roads. The research found that:
Drivers give way to pedestrians 65% more when compared with no crossing.
There is no increase in risk to people in cars or those crossing.
There is near universal public understanding of side road zebra markings.
Our journeys, our options
In his short film, Chris Boardman sums up exactly why trials of side road zebras are needed. When it comes to our everyday lives, we subconsciously make choices based on the environment we have around us.
If walking to school involves running the gauntlet of busy side road crossings with young children in tow, we're more likely to jump in the car. In Greater Manchester's case, this all adds up to 250 million car journeys of less than 1 kilometre per year.
In Living Street's national survey, 76% of parents said that zebra markings at side roads would mean they would be more likely to walk their children walk to school.
Read the joint statement from Living Streets and its partner organisations:
Further reading on this topic: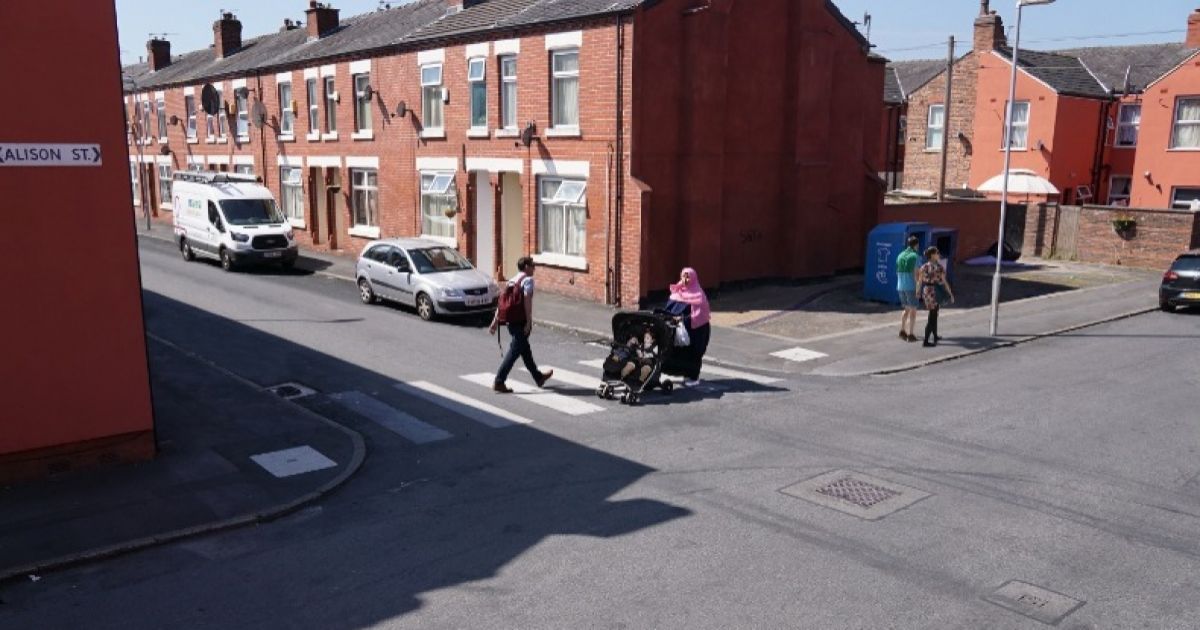 Greater Manchester isn't the only major UK city region pressing ahead with transport-related changes. Recap on what's happening in Birmingham and London: